An Tor
<![if !supportEmptyParas]> <![endif]>
Craic of Dawn
<![if !supportEmptyParas]> <![endif]>
Leiselaut LLCD 1-006; 58 minutes; 2006
<![if !supportEmptyParas]> <![endif]>
---
<![if !supportEmptyParas]> <![endif]>
One of the upshots of inhabiting the global village is the law of diminishing identity. Its substance is simple: the more you see, read or hear, the more it sounds the same. Such a principle clearly applies to this new album by the German band An Tor and, dare I submit, to any musicians exploring a culture that is not their own. When you're not actually there, living and breathing the culture, it's easy to assume that its published output provides the paradigm, a phenomenon made all the easier by the ready availability of recordings and MP3 downloads. <![if !vml]>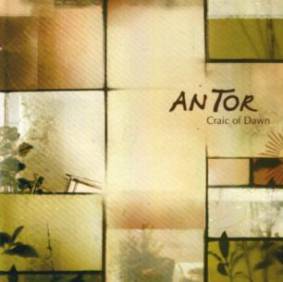 <![endif]>
<![if !supportEmptyParas]> <![endif]>
There are two fundamental problems regarding all Irish traditional music recordings made by bands whose members are not Irish (or second or more generation descendants of such), whether they come from Germany, Scandinavia, Italy, Japan or wherever. The first is the tendency to latch onto the hooks provided by the big names of Irish music, so it should not be surprising that elements of Craic of Dawn are easily identifiable as deriving from Altan, Dervish, The Bothy Band, The Chieftains and, on The Gem of the Roe, Cara Dillon. In fact, since this is a band of hardened Donegal fans, the Altan element is a recurrent thread. Yet even those ingredients can be badly ingested as on a terribly lumpy Lúnasa-style rendition of The Roving Bachelor.
<![if !supportEmptyParas]> <![endif]>
The second problem will always be the songs. As yet no 'extra-mural' Irish band seems to have made that relatively short leap of the imagination which incorporates including songs from their own folk tradition (perhaps even with an ITM arrangement) rather than producing substandard copies of Irish standards.
<![if !supportEmptyParas]> <![endif]>
In this instance, no matter how good a singer Nils Nolte is (and he is by no means a bad one) he is absolutely tempting fate by selecting songs which test his ability to pronounce the letters 'w', 'f' or 'r'. So, I Courted a Wee Girl is just asking for trouble and the rather hurried version of Sweet Jenny of the Moor is taking his vocal nuances to a wildly inappropriate limit. There's also a strong sense too that the accompanying instrumentalists go 'hell for leather' most of the time, rather than considering a backing more appropriate to the songs' nuances.
<![if !supportEmptyParas]> <![endif]>
However, like many an Irish album emanating from afar, it's impossible not to be impressed by the band's technical prowess, even if so much of it seems mechanical. The fiddlers Elke and Siggi Sörntlein appear utterly lacking in subtlety and, to be frank, the bodhrán player, Guido Plüschke is simply annoying. Yet, there are two notable exceptions. The first is the accordionist Gregor Ostermann, whose technical ability and sheer warmth of his playing is instantly apparent, though there are perhaps to many squeaks on Welcome Home, Gráinne. The second is the band's guitarist, Marcus Metz, who certainly knows how to introduce a song, but then often becomes drowned by the rest of the band's incursions.
<![if !supportEmptyParas]> <![endif]>
In terms of production, the album is a little too 'high' in the mix, but the liner booklet is both attractive and informative.
<![if !supportEmptyParas]> <![endif]>
Geoff Wallis
<![if !supportEmptyParas]> <![endif]>
5th April, 2006
<![if !supportEmptyParas]> <![endif]>
---
<![if !supportEmptyParas]> <![endif]>
Click here for more information on An Tor.
<![if !supportEmptyParas]> <![endif]>
---
<![if !supportEmptyParas]> <![endif]>
<![if !supportEmptyParas]> <![endif]>
---
<![if !supportEmptyParas]> <![endif]>
<![if !supportEmptyParas]> <![endif]>
<![if !supportEmptyParas]> <![endif]>
<![if !supportEmptyParas]> <![endif]>
<![if !supportEmptyParas]> <![endif]>
<![if !supportEmptyParas]> <![endif]>
<![if !supportEmptyParas]> <![endif]>
<![if !supportEmptyParas]> <![endif]>
<![if !supportEmptyParas]> <![endif]>