BRIAN CONWAY - First Through The Gate
Smithsonian Folkways SFW CD 40481; 56 minutes; 2002
<![if !supportEmptyParas]> <![endif]>
ÉAMONN COYNE - Through the Round Window
Compass Records 743452; 55 minutes; 2002
<![if !supportEmptyParas]> <![endif]>
WINIFRED HORAN - Just One Wish
Shanachie 78051; 43 minutes; 2002
<![if !supportEmptyParas]> <![endif]>
NIALL & CILLIAN VALLELY
- Callan Bridge
Compass Records 743482; 53 minutes; 2002
<![if !supportEmptyParas]> <![endif]>
<![if !vml]>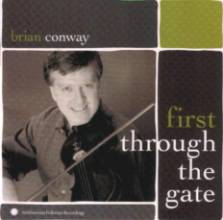 <![endif]>2002 has been a tremendous year for Irish traditional music releases and here's four more to add to your shopping lists. Brian Conway and Win Horan are fiddlers of contrasting styles, but each is well-worth investigating. Brian Conway was born in the Bronx to parents from County Tyrone, but has immersed himself thoroughly in the Sligo style of playing thanks to contact with fiddlers such as Lad O'Beirne, Andy McGann and Martin Wynne. His first album (with fellow fiddler Tony DeMarco), Apples in Winter, appeared as long ago as 1981 and Through the Round Window was actually recorded piecemeal from 1997 onwards. Many of the tunes will be familiar to anyone immersed in Michael Coleman's recordings, but Brian brings his own innate zest and stylish bowing style to them. The package is enhanced by an extensive booklet including an essay on Sligo fiddling by Mick Moloney, a detailed biography of Conway, thoughtful notes on the tunes and a selective discography/biography of other relevant material.
<![if !supportEmptyParas]> <![endif]>
<![if !vml]>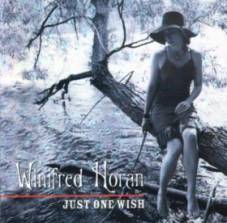 <![endif]>Classically-trained fiddler and accomplished step-dancer Winifred Horan began her musical career with Cherish the Ladies before moving on to her current long-standing residency with Solas. Just One Wish is the New Yorker's debut album and her fellow band members guitarist Dónal Clancy, accordeonist Mick McAuley and bassist Chico Huff are well in evidence. Unsurprisingly too, the album was co-produced by her long-time musical partner (and Solas main man), multi-instrumentalist Seamus Egan, who contributes one tune, all but one of the remainder being Horan compositions. Win's contribution to Solas, sometimes tucked away in the band's increasingly complex mix, is ultimately apparent here, most essentially in the sheer swing of her playing and the elements she draws from other genres – the most notable reference being Stephane Grappelli.
<![if !supportEmptyParas]> <![endif]>
<![if !vml]>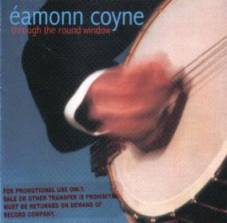 <![endif]>Through The Round Window is an exceptional album of banjo-playing from Dubliner Éamonn Coyne and offers clear evidence that he's on a musical par with Barney McKenna and Gerry O'Connor. Ably assisted by traditional worthies such as Dervish's fiddler Tom Morrow and Altan's accordeon/bouzouki pairing of Dermot Byrne and Ciarán Curran, Coyne whirls his way through a majestic series of 14 tracks. Tasteful tune settings and subtle accompaniment provide the bedrock for some of the best picking you're likely to hear for many years to come. The stand-out track, Nine String Susannah, pairs <![if !vml]>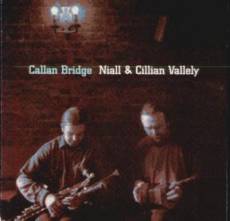 <![endif]>Éamonn on  tenor and Alison Brown on 5-string on an audacious, ever-delightful but frequently frenzied set of tunes kick-started by Oh Susannah and rapidly followed by Clinch Mountain Backstep and Bill Chetham. Utterly stunning…..
<![if !supportEmptyParas]> <![endif]>
….a description which could equally be applied to Callan Bridge, another gem in the crown of the Vallely dynasty from Co. Armagh. The album pairs Cillian (uilleann piper with Lúnasa) and Niall Vallely (concertina wizard with the late Nomos) in awesome musical conjugation. Pipes and concertina have rarely interacted before on record and more's the pity on this showing. Accompanied by a selection of guitarists and sometime brother Caoimhín on piano, Callan Bridge demonstrates not merely the pair's versatility, but the sheer synchronicity of their playing together. Niall's own compositions blend imperceptibly into the album's framework of traditional tunes and there's an overall warmth to the album to enhance any fireside glow.
---
<![if !supportEmptyParas]> <![endif]>
Reviewed by Geoff Wallis for fRoots magazine – www.frootsmag.com/.
<![if !supportEmptyParas]> <![endif]>
---
<![if !supportEmptyParas]> <![endif]>
<![if !supportEmptyParas]> <![endif]>
<![if !supportEmptyParas]> <![endif]>
<![if !supportEmptyParas]> <![endif]>
<![if !supportEmptyParas]> <![endif]>