Brendan Power
Tradish
Tethnik Records 109; 63 minutes; 2004
Anyone expecting another New Irish Harmonica or even Blow In should well bear in mind the title of Brendan Power's latest solo release. Tradish consists of fourteen tracks composed by the New Zealander, plus only one traditional track and that sole exception is the Bulgarian tune Danubska Horo. <![if !vml]>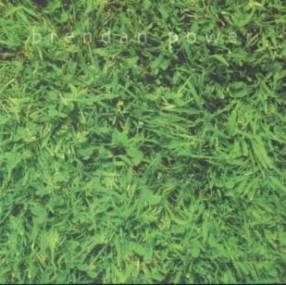 <![endif]>
That being said, there still remains a sense of Brendan's Irish influences, but it's wise to remember that this is a man who has appeared on albums by singers and musicians as varied as ex-Spice Girl Mel C, Sting, Des'ree and, er, Shirley Bassey, not forgetting Mary Black and Altan, of course.
Some tracks are simply genre-bending, such as The Real Blues Reel which blends the old song Shortenin' Bread with the reel Gulf of Mexico (a version of which appears on Grianán's The Maid of Erin CD, but it's a tune very close to Trip to Cullenstown). Another tune which certainly wears its Irish influences is The Bloom of Youth which features Gerry O'Connor in suitably splendid form on his tenor banjo while Tom's Tune sees Brendan giving a rare outing to his own mandola and mandolin in the company of one of the number of exceptional guitarists who appear on the album, Chris Newman.
Other musicians present include guitarists Stephen Cooney and Ian Carr, Greg Sheehan on tambourine, fellow harmonica player Mick Kinsella (on the aforementioned The Real Blues Reel) and uilleann piper Declan Masterson. There's also a spot for Andy Irvine and his Mozaik partner Rens van der Zalm, both playing mandolins on The MI Reel.
Brendan himself is on spanking form throughout on both chromatic and diatonic harmonicas, as well as the more unusual bass version which appears on Lorraine's Reel. However, the listener is sometimes left wondering whether some tunes have been deliberately written with the cinema in mind. Considering the number of films on whose soundtracks he has appeared this seems highly likely, though it came as something of a surprise to discover that these included vehicles for Britney Spears and Madonna, as well as Jackie Chan's Shanghai Noon.
<![if !supportEmptyParas]> <![endif]>
Geoff Wallis
<![if !supportEmptyParas]> <![endif]>
26th October, 2004
<![if !supportEmptyParas]> <![endif]>
---
<![if !supportEmptyParas]> <![endif]>
Brendan's web site is the easily found – www.brendan-power.com.
<![if !supportEmptyParas]> <![endif]>
---