Kevin Burke & Cal Scott
<![if !supportEmptyParas]> <![endif]>
Across the Black River
<![if !supportEmptyParas]> <![endif]>
Loftus Music LM001; 44 minutes; 2007
<![if !supportEmptyParas]> <![endif]>
Zoë Conway
<![if !supportEmptyParas]> <![endif]>
The Horse's Tail
<![if !supportEmptyParas]> <![endif]>
Tara CD4018; 57 minutes; 2006
<![if !supportEmptyParas]> <![endif]>
Niamh Ní Charra
<![if !supportEmptyParas]> <![endif]>
From Both Sides
<![if !supportEmptyParas]> <![endif]>
Imeartas Records IMCD001; 53 minutes; 2007
<![if !supportEmptyParas]> <![endif]>
---
<![if !supportEmptyParas]> <![endif]>
<![if !vml]>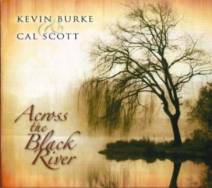 <![endif]>If any one fiddler's music has encapsulated both the endurance of the Irish tradition and its possibilities for rejuvenation, then Kevin Burke must be at the head of the pack. Kevin's recordings over the last more than thirty years (via solo work, The Bothy Band, collaborations with the late Mícheál Ó Domhnaill, Patrick Street, Open House, the Celtic Fiddle Festival and very much more) have revealed his ability to run the gamut from the sheer delights of delicacy to a passionate embracing of the more driving elements of his mother's native Sligo style, while his ears have always remained open to the possibilities of experimentation.
<![if !supportEmptyParas]> <![endif]>
His latest album, the entrancing Across the Black River, is no exception to the above rules of thumb, though does perhaps reveal a more reflective side of Burke's musical persona. Accompanied by guitarist Cal Scott (an Oregonian with his own musically exploratory history, who also provides three of his own noteworthy compositions), Kevin's fiddle twists and turns through a sparkling array of predominantly traditional tunes, plus a whirlwind rendition of Bill Monroe's Evening Prayer Blues, before culminating in Phil Cunningham's elegiac For Johnny, penned for Kevin's late partner in the Celtic Fiddle Festival.
<![if !supportEmptyParas]> <![endif]>
<![if !vml]>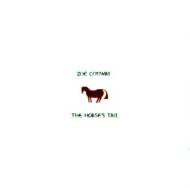 <![endif]>Of course, there's many a young Irish fiddler hot on the heels of standard-bearers such as Burke and one of the foremost in their number is County Louth's classically-trained Zoë Conway, who made her name as a soloist in that mid-1990s phenomenon Riverdance, subsequently played with acts such as Nick Cave and Lou Reed, while also winning the All-Ireland Senior Fiddle title in 2001. Her second solo album, The Horse's Tail, on which she's backed by guitarist Steve Cooney (of Séamus Begley duo renown) and bodhránista Robbie Harris is very much a curate's egg of an affair. True, there's some gorgeous driving fiddle work (very reminiscent of Louth neighbour Gerry O'Connor) on several sets of tunes, but there's always the lingering feeling that a devotion to technique takes precedence over an understanding of the music's soul, especially on a pizzicato workout such as the self-composed title track.
<![if !supportEmptyParas]> <![endif]>
<![if !vml]>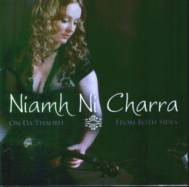 <![endif]>Far more inspiring is the debut album by another Riverdance-featured fiddler, Kerry's Niamh Ní Charra, and it's certainly bolstered by her exceptional concertina playing (no better revealed than on the opening set's audacious trio of slip jigs). The aptly named From Both Sides reveals a wonderfully sensitive player of airs (on both instruments), a sprightly interpreter of itinerant harper Carolan's music, someone innately capable of rendering the jauntiness of hornpipes (check Wade Hampton's for evidence) and a marvellously dextrous player of her county's pet tunes, such as a set of slides kicked off by Johnny O'Leary's. If there's a drawback, and it's only a minor one, is there any need to acknowledge your hairstylist, make-up artist and groomer in the credits (surely a first for an Irish traditional CD, unless Paddy Moloney's beaten her to it)?
<![if !supportEmptyParas]> <![endif]>
---
<![if !supportEmptyParas]> <![endif]>
This review by Geoff Wallis was written for fRoots magazine – www.frootsmag.com.
<![if !supportEmptyParas]> <![endif]>
Contact details: Kevin Burke – www.kevinburke.com; Cal Scott – www.calscottmusic.com; Zoë Conway – www.zoeconway.com; Tara - www.taramusic.com; and, Niamh Ní Charra – www.niamhnicharra.com.
<![if !supportEmptyParas]> <![endif]>
---
<![if !supportEmptyParas]> <![endif]>
<![if !supportEmptyParas]> <![endif]>
---
<![if !supportEmptyParas]> <![endif]>
<![if !supportEmptyParas]> <![endif]>
<![if !supportEmptyParas]> <![endif]>
<![if !supportEmptyParas]> <![endif]>
<![if !supportEmptyParas]> <![endif]>
<![if !supportEmptyParas]> <![endif]>
<![if !supportEmptyParas]> <![endif]>
<![if !supportEmptyParas]> <![endif]>
<![if !supportEmptyParas]> <![endif]>