Clannad
<![if !supportEmptyParas]> <![endif]>
In a Lifetime: The Best of Clannad
<![if !supportEmptyParas]> <![endif]>
BMG 82076 564022; 2 CDs; 116 minutes; 2003
<![if !supportEmptyParas]> <![endif]>
Unlike a fine claret, the music of the Donegal "Celtic hush" band Clannad has not aged well over the last twenty years. Nevertheless, BMG seems intent on repossessing whatever minimal ground the band once held, embarking on a re-issue project which has so far seen four of its albums from the 1980s back on the racks with the threat of a further four more from the subsequent decade to follow. So, coming at the midpoint, In a Lifetime, should offer some suggestion that the project is at all worthwhile. The answer is emphatically negative. <![if !vml]>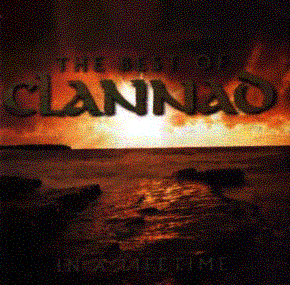 <![endif]>
<![if !supportEmptyParas]> <![endif]>
Unlike its predecessor, 1997's The Ultimate Collection (issued in the same year as the band's last proper album release, Landmarks), In a Lifetime completely ignores Clannad's formative years, drawing absolutely nothing from the albums recorded for Philips, Gael-Linn and Ogham in the 1970s. Thus anyone coming fresh to the band's music will remain ignorant of its erstwhile marriage of traditional Irish song and somewhat jazz-inspired arrangements. Nor will such listeners become aware of their two transitional (and arguably most influential) Tara albums from the early 1980s, Crann Ull and Fuaim.
<![if !supportEmptyParas]> <![endif]>
Instead, In a Lifetime throws together a hapless mix of film and TV theme tunes, duets with has-beens such as Paul Young and Bruce Hornsby and enough deep flock aural wallpaper to refurbish several mansions. Early purchasers, however, might be enticed by the promise of a bonus CD, entitled Clannad Chilled (though "garnished in aspic" might be more appropriate), but don't be, as it's even more turgid than the originals.
<![if !supportEmptyParas]> <![endif]>
---
<![if !supportEmptyParas]> <![endif]>
This review by Geoff Wallis originally appeared in Songlines  - www.songlines.co.uk/.
<![if !supportEmptyParas]> <![endif]>
More information about Clannad can be found at www.clannad.ie/.
<![if !supportEmptyParas]> <![endif]>
---
<![if !supportEmptyParas]> <![endif]>