Dervish
<![if !supportEmptyParas]> <![endif]>
<![if !supportEmptyParas]> <![endif]>
<![if !supportEmptyParas]> <![endif]>
---
<![if !supportEmptyParas]> <![endif]>
<![if !supportEmptyParas]> <![endif]>
Whirling Discs WHRL 007; 72 minutes; 2003
<![if !supportEmptyParas]> <![endif]>
The Sligo-based traditional septet Dervish have long been one of Ireland's most hard-working bands, garnering a worldwide reputation for excellence through tours to countries as far afield as Brazil and Japan. Spirit is their fifth studio album for their own Whirling Discs label and their first since 1999's Midsummer's Night (although a compilation album, Decade, was released in the interim). <![if !vml]>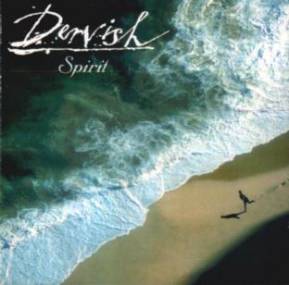 <![endif]>
<![if !supportEmptyParas]> <![endif]>
Spirit is a massive album, not just in length, but by reinforcing Dervish's status in the upper echelons of Ireland's music. While Altan have come to define the driving musical style of neighbouring Donegal Dervish are equally well rooted in the more bouncy, rolling manners of North Connaught, epitomised in the past by the fiddlers Michael Coleman and James Morrison, and the flute player John McKenna.
<![if !supportEmptyParas]> <![endif]>
At Dervish's core is the long-standing musical partnership of Liam Kelly (flute and whistles) and button-accordionist Shane Mitchell, embellished by the fiddle of Tom Morrow, the strings of Brian McDonagh (mandola) and Michael Holmes (bouzouki and mandolin), and completed by the singers Cathy Jordan (who also provides bodhrán and bones) and multi-instrumentalist Séamus O'Dowd.
<![if !supportEmptyParas]> <![endif]>
It's a compelling brew whose attractions are obvious right from the opening notes of the reel Tinker Hill furthered by fascinating ensemble playing on jigs such as Banks of Lough Gowna. The songs are more of a mixed bag. Séamus shines on Ewan MacColl's The Lag's Song and a duet with Cathy on Na Ceannabháin Bhána, while the latter's crowning moments are The Soldier Laddie (lyrics by Robert Burns) and the epic The Cocks are Crowing. However, listeners should be warned that the album ends with an astonishing lapse in taste – a truly awful "alternative" rendition of Whelans jig which sounds like an Afro Celts out-take – followed by a "hidden track", a solo lament in which at times Cathy Jordan seems to be singing while perched on a very sharp bed of nails.
<![if !supportEmptyParas]> <![endif]>
---
<![if !supportEmptyParas]> <![endif]>
<![if !supportEmptyParas]> <![endif]>
Whirling Discs WHRL 011; 55 minutes; 2007
<![if !supportEmptyParas]> <![endif]>
Strangely selected as Ireland's entry for the 2007 Eurovision Song Contest, the Sligo-based traditional band Dervish secured just five votes (all from Albania – so they don't just love Norman Wisdom there then!) and the ignominy – or notoriety – of finishing in last position in the event. <![if !vml]>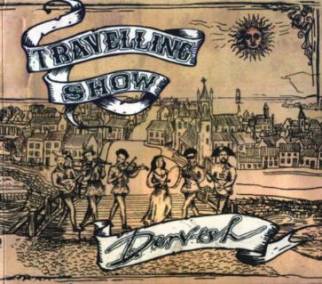 <![endif]>
<![if !supportEmptyParas]> <![endif]>
If that failure marked the end of one strand of the band's attempt at world domination, then its latest album (the ninth for its own label) represents a definite sea-change in its master plan. Rather than relying on the traditional songs which form most of her repertoire, singer Cathy Jordan has opted to open the album with Gypsies, Tramps and Thieves (a number one US hit for Cher in 1971), as well as including Suzanne Vega's The Queen and the Soldier, and recently composed songs by Canada's Dan Frechette, Nashville's Sharon Vaughn and Cork's Sonny Condell. Indeed, the only traditional song on the entire album is a rendition of the Child ballad Lord Lovel, given its alternative title here of Lord Levett. Yet, for some obscure reason, Jordan has decided to set this to her own air rather than the one generally used for the last two centuries – and it just doesn't work.
<![if !supportEmptyParas]> <![endif]>
Instrumentally, the band is as hot as ever, especially when Liam Kelly's mellifluous flute and Tom Morrow's driving fiddle are allowed to shine through the gloom over an over-compressed mix, viz. The Coolea Jigs. However, there are just too many tracks where the powerhouse accompaniment section (bolstered by a raft of guest musicians) drives any musical sense of the value of ensemble playing out of the window.
<![if !supportEmptyParas]> <![endif]>
<![if !supportEmptyParas]> <![endif]>
---
<![if !supportEmptyParas]> <![endif]>
These reviews by Geoff Wallis were originally written for Songlines magazine – www.songlines.co.uk.
<![if !supportEmptyParas]> <![endif]>
For more information about Dervish click here.
<![if !supportEmptyParas]> <![endif]>
---
<![if !supportEmptyParas]> <![endif]>