<![if !supportEmptyParas]> <![endif]>
Various
<![if !supportEmptyParas]> <![endif]>
Traditional Irish Music in America - Chicago
<![if !supportEmptyParas]> <![endif]>
Rounder 82161-6006-2; 40 minutes; 2001
<![if !supportEmptyParas]> <![endif]>
Ed Reavy
<![if !supportEmptyParas]> <![endif]>
The Music of Ed Reavy
<![if !supportEmptyParas]> <![endif]>
Rounder 82161-6008-2; 41 minutes; 2001
<![if !supportEmptyParas]> <![endif]>
---
<![if !supportEmptyParas]> <![endif]>
<![if !vml]>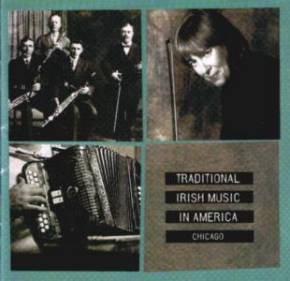 <![endif]>Originally issued in 1978 and 1979 respectively, these two albums are now available for the first time on CD, repackaged as part of a series focusing on the wealth of Irish traditional music played in the USA in the latter half of the last century. Both are accompanied by elegant and lengthy booklets, packed with information, though, surprisingly, no additional archive material has been unearthed to bolster what, in the CD age, are relatively short albums.
<![if !supportEmptyParas]> <![endif]>
Chicago was, of course, the place where an immigrant from County Cork, one Francis O'Neill, settled and rose through the ranks of the city's police force to become its Chief in 1901, at the same time collecting a mass of music from the city's Irish musicians. O'Neill's Music of Ireland and the subsequent The Dance Music of Ireland remain hugely influential in traditional circles and contain many tunes still played today. It is appropriate, therefore, that the first five tracks on the Chicago collection feature the exuberant uilleann piping of Joe Shannon, who actually met O'Neill in 1934, and remains a prominent figure in the city's music. The 1970s saw a major revival of interest in Irish music in the Windy City and this album includes several key figures from that time, such as the fiddler John McGreevy and the button accordionist Terry "Cuz" Teahan from the older generation, while the now well-known fiddler Liz Carroll and the piano accordionist Jimmy Keane represent youthful vigour.
<![if !supportEmptyParas]> <![endif]>
<![if !vml]>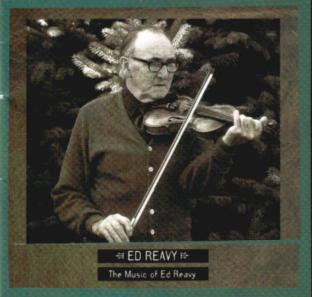 <![endif]>Carroll also features on The Music of Ed Reavy, a tribute to the Cavan-born fiddler (1898-1989) co-ordinated by the banjo-player and singer, Mick Moloney. Ed emigrated to Philadelphia with his parents in 1912 and made his recording debut in 1927, playing two solo reels, and revealing the strong influence of the Sligo fiddler Michael Coleman in the settings (the original track can be found on another Rounder collection Milestone at the Garden). It was around this time that Ed began composing his own tunes, later making homemade recordings, but he stopped writing in 1969, at a time when his influential tune collection, When the River Shannon Rises, was being prepared for publication.
<![if !supportEmptyParas]> <![endif]>
The album includes twenty-four of Reavy's compositions, six played by the man himself, including his popular reel The Hunter's House, and the remainder by musicians recorded on Moloney's travels around the USA, including the fiddlers Paddy Cronin and Eugene O'Donnell (now both back in their native Kerry and Derry respectively). It's a sparkling collection from the pen of a prolific writer many of whose compositions have been absorbed and adapted by the tradition.
<![if !supportEmptyParas]> <![endif]>
---
This review by Geoff Wallis was originally written for Songlines magazine – www.songlines.co.uk.
For more information about Rounder visit www.rounder.com.
---
<![if !supportEmptyParas]> <![endif]>
<![if !supportEmptyParas]> <![endif]>