Iarla Ó Lionáird
<![if !supportEmptyParas]> <![endif]>
I Could Read the Sky
<![if !supportEmptyParas]> <![endif]>
Real World CDR W84; 66 minutes; 2000
<![if !supportEmptyParas]> <![endif]>
<![if !vml]>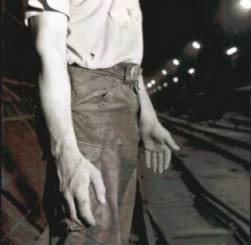 <![endif]>Film soundtracks rarely stand as a coherent musical whole, but Iarla Ó Lionáird's music 'written for and inspired by' the film I Could Read the Sky makes a wonderful exception. Originally known as a sean-nós (Irish 'old-style') unaccompanied singer, Iarla sprang to prominence through his work with the Afro Celt Sound System (now simply known as the Afro Celts).
<![if !supportEmptyParas]> <![endif]>
I Could Read the Sky builds on Iarla's inspired debut solo album, The Seven Steps to Mercy, blending traditional Irish music and songs with drum 'n' bass back-beats, samples and tape loops to depict the fragmented memory of an elderly Irish migrant labourer confronting the past in his London bedsit. Working with programmer Ron Aslan, Iarla's soundscapes match the migrant's shifting reminiscences, whether they be of rural bliss in County Clare or the nightmares of his urban existence. Iarla's in fine voice throughout and there are cameos for fiddler Martin Hayes and concertina-player Noel Hill alongside a couple of spine-tingling vocals from Sinéad O'Connor (possibly the best she's ever recorded).
<![if !supportEmptyParas]> <![endif]>
---
<![if !supportEmptyParas]> <![endif]>
This snippet of a review by Geoff Wallis was originally written for a long defunct website collaboration between The Rough Guides and Amazon, hence the somewhat breathy style. And, yes, that is not something from my own collection of fumbling attempts at photography, but a scan of the actual album liner.
<![if !supportEmptyParas]> <![endif]>
---