Iarla Ó Lionáird
<![if !supportEmptyParas]> <![endif]>
Invisible Fields
<![if !supportEmptyParas]> <![endif]>
Real World CDRW 126; 55 minutes; 2005
<![if !supportEmptyParas]> <![endif]>
Recorded at home over a twelve-month period, Invisible Fields is simply astounding, a dazzling series of soundscapes which marry Iarla's delicious voice to backing so sensuous, so redolent that it almost cries out "Evoke me!". The Afro Celts' singer's 1997 debut, The Seven Steps to Mercy, placed songs from the Irish unaccompanied sean-nós tradition in an ambient setting while his semi-soundtrack I Could Read the Sky suggested a man keen to experiment and explore, however Invisible Fields doesn't just go a few steps further, but takes a giant leap forward as Iarla takes us on a voyage into his unknown.
<![if !supportEmptyParas]> <![endif]>
<![if !vml]>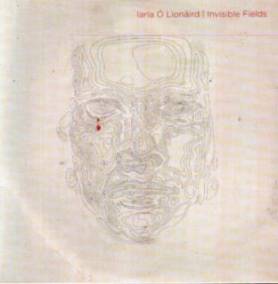 <![endif]>His material blends traditional Irish language songs, including a ravishing Taimse Im' Chodladh and several newly composed pieces. However, other than the macaronic song I'm Weary of Lying Alone, delivered solo and stirringly, this is very much a collaborative work, with Kieran Lynch and Graham Henderson adding their instrumental skills and taking a share of the arrangement and compositional credits. The former's spooky atmospherics and echoic guitars are well to the fore on The Day That You Were Born (sometimes strangely reminiscent of U2) while Graham's hammer dulcimer adds an almost gamelan feel to Taimse Im' Chodladh. Then there are the sampled voices which don't so much colour as populate particular tracks.
<![if !supportEmptyParas]> <![endif]>
However, perhaps the most striking arrangement involves a collaboration with Gavin Bryers on Tuirimh Mhic Fhinin Dhuibh, a lament which dates back to Iarla's time in the church choir of his native West Cork village, Cuil Aodha. Imagined for viola da gamba, it's an impossibly dark piece which somehow remains inspiring rather than depressing.
<![if !supportEmptyParas]> <![endif]>
All told, Invisible Fields is a staggering mélange of light and shade, thoroughly mesmerising, ever-challenging to the senses and emotions and establishes Iarla Ó Lionaird as one of the most innovative forces in modern music.
---
<![if !supportEmptyParas]> <![endif]>
This review by Geoff Wallis appeared in an amended form in Songlines magazine.
<![if !supportEmptyParas]> <![endif]>
---