Johnny B. Connolly - Bridgetown
Green Linnet GLCD 1217; 42 minutes; 2001
The Josephine Marsh Band - I Can Hear You Smiling
Own Label JMB 0002; 57 minutes; 2001
John Williams - Steam
Green Linnet GLCD 1215; 46 minutes; 2001
Here's a triumvirate of youngish box players, each with their own take on the Irish tradition. First up is Dubliner Johnny Connolly, erstwhile member of Anam, whose use of his middle initial 'B' thankfully distinguishes him from the same named Connemara pair (the melodeon playing Johnny and his son, accordionist, Johnny Óg Connolly). <![if !vml]>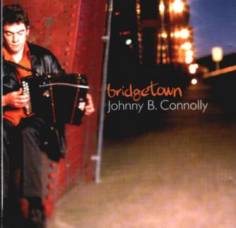 <![endif]>Johnny B. has been based in the US since 1996, forging the partnership with guitarist Aidan Brennan which forms the bedrock of Bridgetown, a substantial debut album. Ever sprightly and brightly toned, Johnny's accordion and melodeon squeeze their way effortlessly around a collection of predominantly Irish traditional tunes, though casting an occasional Francophile glance via a set of Breton tunes (Ton Doubl Fishel) and a musette (Marcelle And Marcel).
From the other side of Ireland, accordionist Jo Marsh has garnered a substantial reputation since emerging from East Clare with her self-titled debut album in 1996, a splendid confection which highlighted both skilful and sensitive playing. Somewhat overshadowed by her contemporary, Sharon Shannon, comparisons became more obvious once Jo opted to form her own band a couple of years back. Yet while these remain apparent (most notably in the use of bouncy double bass and<![if !vml]>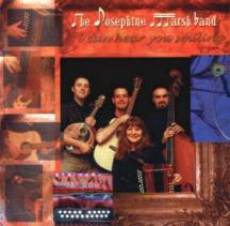 <![endif]> the occasional quirky rhythm change), there's more than enough originality and sparkle here to augur increasing familiarity with The Josephine Marsh Band in its own right. While Jo's box dominates much of the proceedings, she's at her best when playing unison with Declan Corey's scintillating mandolin (as on The Egg set of reels or O'Shea's waltz). Like many a modern Irish album, tunes are punctuated by the occasional song, delivered with some resonance by guitarist Tommy Carew.
<![if !vml]>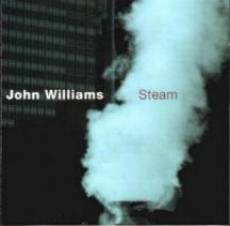 <![endif]>Chicago-born, Irish-American John Williams first made his name playing accordeon and concertina with Solas before setting sail on a solo career which has incorporated film soundtracks and guest spots on many an album (including most latterly Tim O'Brien's Two Journeys). A dab hand on the whistles, flute and bodhrán too, John's first solo album since his 1995 eponymous debut is high on both production values and sheer expertise. Williams always opts for subtlety above simply demonstrating his virtuosity and reinforces this message by employing some of the most masterful accompanists around (including guitarists Dennis Cahill, John Doyle and Randal Bays). However, the undoubted standout tracks feature his musical colleague from the Windy City, Liz Carroll whose majestic fiddling adds even further dimensions to reels such as Rolling Down the Hill or Johnny O'Leary's jig. Unquestionably, this is one of the best Irish traditional albums of the last year.
---
This review by Geoff Wallis was originally written for fRoots magazine – www.frootsmag.com/.
---
<![if !supportEmptyParas]> <![endif]>