Pádraig O'Keeffe, Denis Murphy & Julia Clifford
<![if !supportEmptyParas]> <![endif]>
Kerry Fiddles – Traditional Fiddle Music From Sliabh Luachra
<![if !supportEmptyParas]> <![endif]>
Ossian OSS CD10; 49 minutes; 2003
<![if !supportEmptyParas]> <![endif]>
Jackie Daly
<![if !supportEmptyParas]> <![endif]>
Traditional Accordion And Concertina Music From Sliabh Luachra
<![if !supportEmptyParas]> <![endif]>
Ossian OSS CD 30; 43 minutes; 2003
<![if !supportEmptyParas]> <![endif]>
<![if !vml]>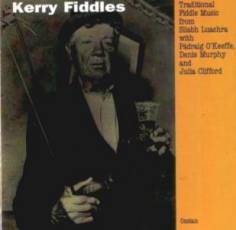 <![endif]>These two wondrous reissues from the Cork-based Ossian label serve as welcome reminders of just how fixed (perhaps sometimes blinkered) our understanding of Ireland's traditional music can be. Whereas reels tend to dominate most of Ireland's sessions, the area spanning parts of counties Cork, Kerry and Limerick around Sliabh Luachra (the "rushy mountain") is markedly different. Here reels are relegated to the bottom of the pile, below polkas, double- and single-jigs (a.k.a. slides) and hornpipes and even when played are done so in the remarkably plain, but ever rhythmic fashion which characterizes the area's music. This metrical emphasis and lack of ornamentation reflected the needs of dancers and remains relatively unchanged to this day thanks to the continuing influence of musicians such as the accordionist Johnny O'Leary and the local popularity of set-dancing.
<![if !supportEmptyParas]> <![endif]>
Kerry Fiddles was recorded by Séamus Ennis at Charlie Horan's bar in Castleisland in September, 1952 and features three of the most acclaimed Sliabh Luachra musicians. Pádraig O'Keeffe was for much of his life an itinerant fiddle-teacher and numbered Julia Clifford and her brother, Denis Murphy, amongst his most successful pupils. O'Keeffe was in his mid-sixties at the time of this recording and the selection of tunes here to some extent mirrors his own loathing of accompanying dancers, though draws more from his extensive repertoire acquired from not only other musicians but published and recorded sources. His meticulous styling is best heard on the solo pieces, especially the air The Old Man Rocking the Cradle, while the trio cuts are probably more typical of the Sliabh Luachra style.<![if !vml]>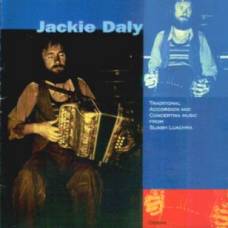 <![endif]>
<![if !supportEmptyParas]> <![endif]>
Nowadays widely known as a member of Patrick Street (and also at various times Arcady, De Dannan and Buttons and Bows), Jacky Daly's album of accordion and concertina music is still rightly regarded as setting a benchmark for anyone wishing to learn the Sliabh Luachra style. Totally unaided (or even unhindered) by accompanists, Daly weaves his way effervescently through a series of strong and inspirational tunes, kick-started by his classic juxtaposition of three polkas (Tom Sullivan's/Johnny Leary's/Jim Keeffe's) while never venturing far from the Sliabh Luachra repertoire. His concertina-playing has rarely figured in recent times so this unquestionably classic album offers the chance to hear his mouth-watering rendition of one of Ireland's best-known session tunes Walsh's hornpipe.
<![if !supportEmptyParas]> <![endif]>
<![if !supportEmptyParas]> <![endif]>
---
This review by Geoff Wallis first appeared in fRoots magazine – www.frootsmag.com.
For more information about Ossian visit www.ossian.ie.
---
<![if !supportEmptyParas]> <![endif]>
<![if !supportEmptyParas]> <![endif]>
<![if !supportEmptyParas]> <![endif]>
<![if !supportEmptyParas]> <![endif]>