Lúnasa
<![if !supportEmptyParas]> <![endif]>
Redwood
<![if !supportEmptyParas]> <![endif]>
Green Linnet GLCD 1224; 43 minutes; 2003
<![if !supportEmptyParas]> <![endif]>
---
<![if !supportEmptyParas]> <![endif]>
<![if !vml]>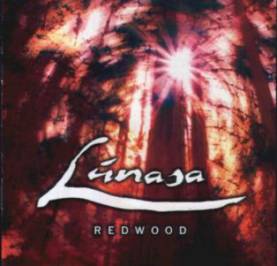 <![endif]>In the world of rock music, of course, there's been many an album whose very existence has been the subject of vigorous debate (and, in some cases, legal action) between the musician(s) and their record label. However, apart from illegal releases (the notorious Planxty bootleg) and unlicensed issues, it is difficult to recall any Irish traditional album release which has been the subject of as much acrimony as Redwood.
<![if !supportEmptyParas]> <![endif]>
Whatever the facts of the case, it is nonsensical to review an album which the band regards as the incorrect version (both in terms of artwork and the master used).
<![if !supportEmptyParas]> <![endif]>
Lúnasa are no longer signed to Green Linnet as a result of the affair and the band's official version is only available directly from the band's website – www.lunasa.ie – for the price of £12.99. For the record, the official version's liner artwork was produced by the band's regular designer, Naoimh Ingram, and does not look like the scan displayed here, as the colours are markedly different.
<![if !supportEmptyParas]> <![endif]>
As for the difference in sound, I can't comment until I've heard the official version, but the Green Linnet edition sounds distinctly muddy to these somewhat jaundiced ears.
<![if !supportEmptyParas]> <![endif]>
Geoff Wallis
---
<![if !supportEmptyParas]> <![endif]>
<![if !supportEmptyParas]> <![endif]>
---
<![if !supportEmptyParas]> <![endif]>
<![if !supportEmptyParas]> <![endif]>
<![if !supportEmptyParas]> <![endif]>
<![if !supportEmptyParas]> <![endif]>
<![if !supportEmptyParas]> <![endif]>
<![if !supportEmptyParas]> <![endif]>
<![if !supportEmptyParas]> <![endif]>
<![if !supportEmptyParas]> <![endif]>
<![if !supportEmptyParas]> <![endif]>