Shades of MacMurrough
<![if !supportEmptyParas]> <![endif]>
Carrig River
<![if !supportEmptyParas]> <![endif]>
Kissing Spell KSCD944; 34 minutes; 2008 reissue of 1972 album
<![if !supportEmptyParas]> <![endif]>
Mac Murrough
<![if !supportEmptyParas]> <![endif]>
Mac Murrough
<![if !supportEmptyParas]> <![endif]>
Kissing Spell KSCD943; 47 minutes; 2008 reissue of 1974 album
<![if !supportEmptyParas]> <![endif]>
Merry & Fine
<![if !supportEmptyParas]> <![endif]>
Kissing Spell KSCD945; 41 minutes; 2008 reissue of 1978 album
<![if !supportEmptyParas]> <![endif]>
<![if !supportEmptyParas]> <![endif]>
Kissing Spell is one of those labels which specialises in reissuing lost vinyl 'classics' in CD format. Its roster currently includes albums released in the 1970s by a trio from Ferns, County Wexford consisting of Josephine O'Neill, Mary O'Neill and Paul Kavanagh (though the first-named had left by the time of the band's third and final album, Merry & Fine, in 1978).
<![if !supportEmptyParas]> <![endif]>
<![if !vml]>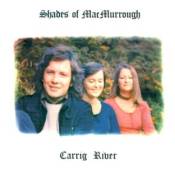 <![endif]>The pressing of that final album was limited to a mere five hundred copies and Kissing Spell must be imbued with unfounded optimism if it reckons its combined sales of all three CD reissues even match said figure. For, on listening to all band's complete works, it's almost impossible to imagine why anyone, apart from extreme aural masochists, would want to inflict two hours of this dreadful nonsense on their lugholes.
<![if !supportEmptyParas]> <![endif]>
The writer of the liner notes for all three reissues, John O'Regan, would clearly disagree with such an opinion as he tells us with reference to the first CD:
<![if !supportEmptyParas]> <![endif]>
'Shades of MacMurrough's Carrig River is a mellifluous blend of sublime vocal harmonies and subtle instrumentation. The performances have a life and energy, balancing sophistication and enthusiasm, they produce a solidly, entertaining and beguiling debut album with inventive ideas as regards presentation of material and arrangements, its legendary status as a lost acid folk classic remains intact.'
<![if !supportEmptyParas]> <![endif]>
<![if !vml]>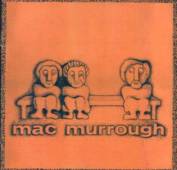 <![endif]>I've left the punctuation as printed for anyone eager to discover more of the stylistic quirks of the beloved Juan Oregano, the unchallenged master of writing rubbish about Irish music (and such keenness will be rewarded by a panoply of similar grammatical errors, plus numerous factual and spelling mistakes, and hyperbolic enthusiasm in each of the three liner booklets).
<![if !supportEmptyParas]> <![endif]>
The truth of the matter is that Mac Murrough were, quite simply, not very good and ranged within that qualitative parameter from clumsily inept to downright noxious. True, they could certainly sing in tune (which is more than might be remarked about some of their instrumental skills – the whistling is particularly abhorrent), but their song arrangements were marred by an innate tweeness that, by the time of Merry & Fine was somehow married to the stylistic quirks of The Watersons and increasingly involved assumption of accents seemingly derived from areas close to Taunton or Harrogate.
<![if !supportEmptyParas]> <![endif]>
If anyone doubts the wisdom of my comments above, then just listen to the band's rendition of The Croppy Boy, one of the most powerful ballads of the 1798 Rebellion. Now one might have conceived that musicians from County Wexford, the focus for the worst of England's reprisals against the rebels, would have at least imbued some passion into their delivery of this song. However, imagine John Denver singing a version arranged by someone who'd only ever listened to Ralph McTell's Streets of London and the word 'anodyne' will strike you between the eyebrows like a thunderbolt. <![if !vml]>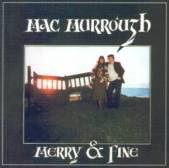 <![endif]>
<![if !supportEmptyParas]> <![endif]>
The sad truth of the matter is that, like many another 'lost acid folk classic', the entire works of this band, whatever it called itself, should have remained dead and buried.
<![if !supportEmptyParas]> <![endif]>
Geoff Wallis
<![if !supportEmptyParas]> <![endif]>
30th June, 2008
<![if !supportEmptyParas]> <![endif]>
<![if !supportEmptyParas]> <![endif]>
<![if !supportEmptyParas]> <![endif]>
---
<![if !supportEmptyParas]> <![endif]>
<![if !supportEmptyParas]> <![endif]>