Joe McKenna
The Irish Low Whistle
Shanachie 78043; 44 minutes; 2001
<![if !supportEmptyParas]> <![endif]>
Gavin Whelan
Irish Traditional Music
Tallaght Records, no number; 55 minutes; 2001
<![if !supportEmptyParas]> <![endif]>
<![if !supportEmptyParas]> <![endif]>
<![if !vml]>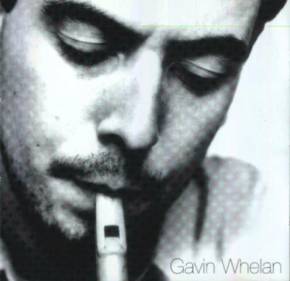 <![endif]>Though the tin whistle is the first instrument of the majority of Irish traditional musicians, it's remarkable just how few outstanding examples of the whistler's art have been recorded. Maybe there's a stigma attached to an instrument associated with childhood or perhaps, realistically, most players just progress onto more complex instruments. Nevertheless, there are still plenty of enthusiastic young whistlers around, such as Dubliner Gavin Whelan, eager to follow in the footsteps of Mary Bergin, Séan Ryan and The Chieftains' Paddy Moloney.
<![if !supportEmptyParas]> <![endif]>
The sheer wizardry of Gavin's debut album belies his age (a mere 22) and the effortless ease of his duets with fiddler Zoë Conway, on tunes such as Brogan's Fancy, reveals a musician with a vast wealth of sessions under his belt. Despite his origins Whelan demonstrates his West coast influences through tunes learned from Donegal fiddlers, such as James Byrne, and the Clare born piper Willie Clancy and whistler Micho Russell. Overall, it's a startling blend of virtuosity, spirit and just plain fun and already one of the most significant Irish releases of the year.
<![if !supportEmptyParas]> <![endif]>
<![if !vml]>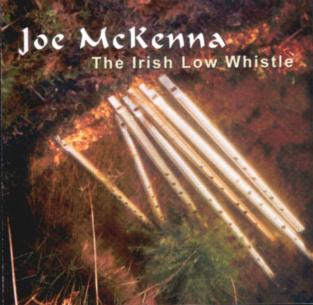 <![endif]>While tin whistles have been around since the early 19th century, the larger low whistle is a much more recent development. Though simpler to play than the flute, the low whistle's bigger finger holes and larger gaps between them (and the extra puff needed to blow it) still require much expertise. Its origins are often credited to Finbar Furey, but there's no doubt that one of the first prototypes was constructed by his fellow piper, Joe McKenna. Almost thirty years later, and after several albums in partnership with his wife, harper and singer Antoinette, Joe has finally got around to recording his own low whistle album. The question is, "Should he have bothered?"
<![if !supportEmptyParas]> <![endif]>
Low whistlers have a tendency to over-indulge in airy abstraction, drawing on the instrument's haunting tone to enter that area of ambient doodling known in some quarters as 'Celtic hush' music. Both uilleann piper Davy Spillane and the Afro Celts' James McNally have been tempted by this and Joe McKenna proves to be the latest victim. His own composition, the overlong, Echo's Calling, illustrates how tedious this infatuation can be while the old air Caoineadh Eoghain Rua is simply stupefying. There's no question of Joe's impressive ability, as shown on a fine pair of reels, Eileen Curran and Tommy Peoples, but these are just some of the few exceptions in a monumentally dull album.
<![if !supportEmptyParas]> <![endif]>
---
This review by Geoff Wallis was originally written for Songlines magazine – www.songlines.co.uk.
For more information about Gavin Whelan – www.gavinwhelan.com.
For more information about Shanachie – www.shanachie.com.
---
<![if !supportEmptyParas]> <![endif]>
<![if !supportEmptyParas]> <![endif]>