Paddy Glackin - Glackin
Gael Linn CEFCD 060; 42 minutes; 1977 (2003 CD reissue)
<![if !supportEmptyParas]> <![endif]>
Paddy Keenan
Gael Linn CEFCD 045; 41 minutes; 1975 (2003 CD reissue)
<![if !supportEmptyParas]> <![endif]>
Caitlín Maude – Caitlín
Gael Linn CEFCD 042; 42 minutes; 1976 (2003 CD reissue)
<![if !supportEmptyParas]> <![endif]>
Mairéad Ní Dhomnaill
Gael Linn CEFCD 055; 44 minutes; 1976 (2003 CD reissue)
<![if !supportEmptyParas]> <![endif]>
<![if !supportEmptyParas]> <![endif]>
For some time traditional music enthusiasts have been puzzled by the failure of the Gael Linn label to rescue certain classic albums in its back catalogue from the vinyl graveyard. Indeed, some of the musicians involved also expressed their concerns, Paddy Keenan going so far as to release his own unofficial CD version of his debut album.
<![if !supportEmptyParas]> <![endif]>
However, 2003 has seen Gael Linn attempting to redress the balance and these four albums are part of an ongoing project to complete the gaps in their CD reissue programme with the promise of more to come. Those who own the original (and possibly now crackly) vinyl recordings will be keen to hear their favourite albums and assess the comparison between analogue and digital sound, while the near-legendary status of certain releases will ensure new listeners in large numbers. Sadly, both groups may feel short-changed by their purchases.
<![if !supportEmptyParas]> <![endif]>
Firstly, these are very much full-price albums, each being on sale in Dublin for 20 Euro, so those who already own a vinyl copy might begrudge forking out such a cost once again to the company. Secondly, if they choose to do so, they will find none of the little extras with which record companies seek to entice a new audience for their material. There are no extra tracks from the archives and, perhaps more controversially, no attempt to enhance the information supplied by the sleeves of the original LPs. The latter policy does little favours to either the musicians and singers concerned nor their potential new audience. However, there is no problem when the original sleeve notes were conscientiously written and highly detailed, as in the case of Séamus Ennis's work on the Paddy Keenan sleeve. In contrast, the same writer's notes on Paddy Glackin's debut album consist of a mere three paragraphs in Irish, translated as two in English, while its personnel listing requires previous knowledge that Paddy's father was called Tom and his brothers names are Séamus and Kevin since the surname of all three is lacking. <![if !vml]>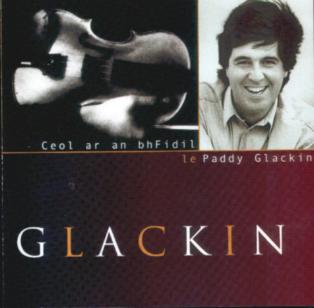 <![endif]>
<![if !supportEmptyParas]> <![endif]>
That being said, the overall musical quality more than compensates for  the lack of updated material which each liner might have provided. This is no more apparent than on Paddy Glackin's album Glackin. Paddy was in his early twenties at the time of its recording, with fire in his belly and a youthful vigour inherent in his fiddling. Bear in mind that this is the man who had already figured in the original line-up of The Bothy Band, raising one of the great "what if" question of how his and Tommy Peoples' careers might have developed if Paddy had stayed in the band.
<![if !supportEmptyParas]> <![endif]>
A second question might concern whether or not Glackin would have been an even better album without the presence of the harpsichord of Mícheál Ó Súilleabháin on three tracks. However, that very presence on a track such as the air Seán Ó Duibhir an Ghleanna only serves to emphasize Glackin's extraordinary virtuosity on the one which follows, a rendition of The Boys of Malin/The High Road to Linton which just emphasizes how much Paddy learnt from the playing of John Doherty and yet managed to remain his own man at the same time.
<![if !supportEmptyParas]> <![endif]>
There's a mellifluous bounce and ring permeating Paddy's playing throughout this glorious album, a spark and a flair which few other fiddlers can match.
<![if !supportEmptyParas]> <![endif]>
Paddy Keenan is, of course, another musician from roughly the same generation as his namesake, who has left his own indelible stamp on Ireland's music. While Glackin is an undoubtedly glorious album, few releases have engendered such an impact and a lasting effect as Keenan's self-titled debut album, though to call it a solo album would diminish the roles played by his brothers John on banjo and Thomas on whistle or that played by said Paddy Glackin himself on fiddle. Colin Irwin once referred to Paddy Keenan as "the Jimi Hendrix of the uilleann pipes", but Ennis saw influences much closer to home:
<![if !supportEmptyParas]> <![endif]>
"Nature will break through the eyes of the cat", they say and I recognize the music of Johnny Doran clearly in the piping of this record. John need not have told me, for I myself spent nights in the caravan of Doran, comfortable and cosy, drinking and playing – tea and carding pipering – and exchanging tunes."  <![if !vml]>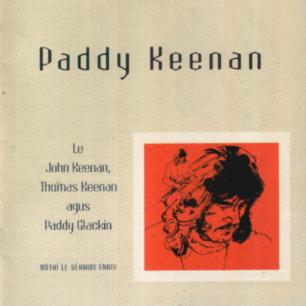 <![endif]>
<![if !supportEmptyParas]> <![endif]>
The John referred to in this quotation is Paddy's father, though the reference to "carding pipering" (which also appears in the original sleeve notes) has always puzzled.
<![if !supportEmptyParas]> <![endif]>
Doran's legacy lies in Paddy Keenan's acquisition of similar skills in the tight fingering of the chanter, but equally in his adept renditions of many famous piping tunes on this album, together with his sparse, but ever effective employment of the pipes' regulators and sympathetic, never monotonous use of the drones. This is an album which this reviewer treasures more than most and its reproduction in CD format allows the sheer intricacy and utter engagement of Keenan's playing to rise to its rightful place.
<![if !supportEmptyParas]> <![endif]>
A personal favourite remains the two hornpipes, Dunphy's and The High Level whose majesty is simply inestimable, but there's so much else to enjoy here and not least Thomas's solo rendition of The Lark on the Strand and brother John's sparkling banjo-picking on Tarbolton and The Longford Collector. Ownership of this album is a simple requisite!
<![if !supportEmptyParas]> <![endif]>
The name of Caitlín Maude will not be familiar to many readers and more's the pity. Indeed, that name was only the shortened version of her full name (which neither the liner notes nor The Companion to Irish Traditional Music reveal), a common truncation in her native Connemara. In her relatively short life (Caitlín died in 1982 in her early forties), she was many things - a fiddler, playwright, actress, Irish language activist and co-founder of the Dublin traditional singers' club, An Bonnan Buí. She was also both an accomplished poet and singer and these two skills are amply revealed by this, her only album.
<![if !vml]>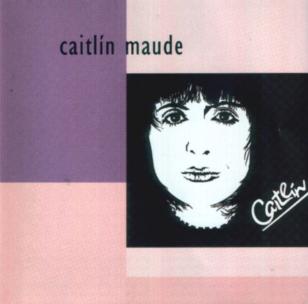 <![endif]>
Non-Irish speakers will not be able to assess her poetical skills revealed by several poems on Caitlín, but will not fail to be astonished by the awesome clarity of her voice and the sheer range of eloquent ornamentation she was capable of employing, particularly in a simply awesome rendition of An Bonnan Buí itself. Overall, the album deserves the much wider attention which this reissue may generate.
<![if !supportEmptyParas]> <![endif]>
A voice far more well-known belongs to Maighread Ni Dhomhnaill, although keen-eyed readers will have already noted that her name on her own debut album appears as "Mairéad". Thanks to Skara Brae, Dónal Lunny's Coolfin and her own other solo albums Maighread's voice is probably one of the most celebrated in Ireland and thoroughly deservedly so on the evidence of her debut alone.
<![if !supportEmptyParas]> <![endif]>
In part, the album is a family affair with her brother Mícheál both producing and playing guitar and sister Tríona supplying vocal harmonies, but when the backing crew also consists of Noel Hill, Kevin Burke and Paddy Keenan you know you've bet on a winner before you even turn on the CD player.
<![if !supportEmptyParas]> <![endif]>
Maighread's voice soars and swoops through a selection of ten songs, all thoroughly suited to her wonderfully expressive range, and consisting of seven songs in Irish (including "big" songs such as Róisín Dubh and Seán Ó Duibhir an Ghleanna) together with three in English (the familiar Barbara Allen and the less well-known Lately Last Night and Here's a Health). Whether singing unaccompanied or, for example, to the concertina of Noel Hill (as on Fóill, Fóill a Shaghairt) Maighread is never less than alluring and ever capable of expressing both the light and dark shades of her material.  <![if !vml]>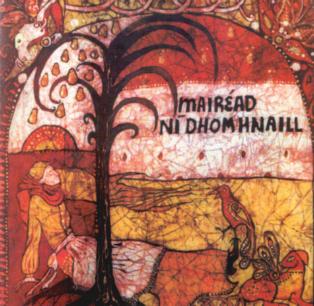 <![endif]>
<![if !supportEmptyParas]> <![endif]>
Indeed, such is the impact of renditions such as Lately Last Night that it becomes well-nigh impossible to imagine anyone else ever singing the song to the same enduring effect.
<![if !supportEmptyParas]> <![endif]>
Sadly, to return to an earlier theme, the liner notes fail to do justice to this quintessential recording. Typographical errors have not been corrected (Dáithí Sproule remains "Daithí Spróil") and Gael Linn's bizarre logic of providing notes on the Irish songs in Irish and the English ones in English has been retained
<![if !supportEmptyParas]> <![endif]>
Other recent Gael Linn reissues include the Cork singer Jimmy Crowley's wonderful Jimmy Mo Mhíle Stór while the whisper is that future reissues will include rarities such as Macalla's first album.
<![if !supportEmptyParas]> <![endif]>
<![if !supportEmptyParas]> <![endif]>
---
<![if !supportEmptyParas]> <![endif]>
These reviews were penned for TIMR by Geoff Wallis.
<![if !supportEmptyParas]> <![endif]>
For more information about Gael Linn visit www.gaellinn.com.
<![if !supportEmptyParas]> <![endif]>
---
<![if !supportEmptyParas]> <![endif]>
<![if !supportEmptyParas]> <![endif]>
<![if !supportEmptyParas]> <![endif]>
<![if !supportEmptyParas]> <![endif]>