The Best That is Irish
<![if !supportEmptyParas]> <![endif]>
Celtic Collections CCCD 650; 2 CDds; 112 minutes; 2003
<![if !supportEmptyParas]> <![endif]>
This album's clumsy title thoroughly gives the game away. There have been so many similar compilations that it seems the range of possible titles has been exhausted. Moreover, the rounding up of the usual suspects, together with the use of decidedly cheap IMM-style graphics (see below) suggests that this particular label, Celtic Collections, doesn't really care about how it promotes its back catalogue. <![if !vml]>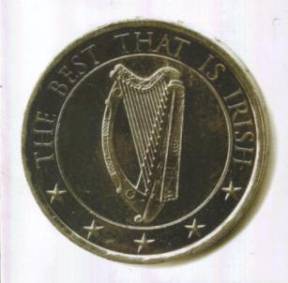 <![endif]>A more appropriate title would be 'The Sound of a Thousand Barrels' Bottoms Being Scraped' and, while that might interest some of the more arcane fans of 'World Music' (and those two blokes in Australia who spend all their spare time playing barbed wire fences with fiddle bows), it's hardly likely to shift copies from the racks of the megastores or service stations.
<![if !supportEmptyParas]> <![endif]>
Furthermore, describing this hotchpotch of the over-compiled, hackneyed and, frankly, sheer rubbish as the 'best' of anything seriously threatens the integrity of the Trades Descriptions Act (unless, of course, it was called 'The Best of the Over-Compiled, Hackneyed, and, Frankly, Sheer Rubbish').
<![if !supportEmptyParas]> <![endif]>
Celtic Collections is one of those idiosyncratically Irish labels which has formed its catalogue from previous labels' rosters while specialising in that kind of sub-Clannad pseudo-ethereal form of, well, idiosyncratically Irish kind of music, which goes down well in the lounges of extravagantly priced hotels in Dublin and Killarney. So, for your hard-earned readies, you get the bland and very well-known end of the ballad side of the market (Jim McCann, Paddy Reilly, The Fureys & Davey Arthur – and, yes, Paddy does sing The Fields of Athenry), mixed with its rougher edge (The Dubliners and The Wolfe Tones who are oddly listed as 'The Wolfetones' here), alongside Derry's 'Mister Music', Phil Coulter, and a loose bag of the ether-merchants (Rua, Meav, Aoife and Lisa – it seems essential that none of the last three has a second name, though the Aoife in question is Ní Fhearraigh from Gweedore and Rua is a duo).
<![if !supportEmptyParas]> <![endif]>
<![if !vml]>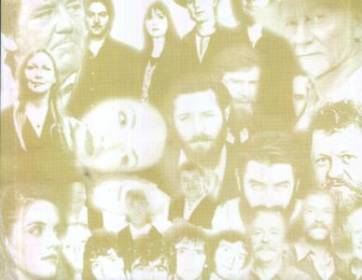 <![endif]>The four exceptions are Clannad (the massively over-compiled Theme from 'Harry's Game', Horslips, Altan  (The Cat That Ate the Candle/Over the Water to Bessie from their 1987 self-titled album) and, er, the Dublin Welsh Male Voice Choir. None of which would be sufficient to entice the interest of traditional music fans of, for that matter, lovers of Welsh Choirs based in Dublin.
<![if !supportEmptyParas]> <![endif]>
The brief liner carries absolutely no information other than the track listings, details of composers and arrangers, and the record company's own address. So all that's of interest lies in attempting to spot all the people in the hideous photomontages. Of course, Irish Music magazine has pioneered these to regular limited effect, but it's doubtful whether even its designers would stoop so low as to produce this turgid mess (unless, perhaps, one of them was moonlighting).
<![if !supportEmptyParas]> <![endif]>
Take a glance at the tray liner reproduced above. Paddy Reilly looks distinctly fed up with the whole thing while Phil Coulter is as insouciant as ever (although, on reflection, Paddy seems as though he'd like to stick one on Coulter!). In between, one of Clannad's Ó Dúgain twins has lost the upper half of his head while, to the band's lower left, Mairéad has lost the rest of Altan. Meanwhile, Lisa (or is it Maev or even half of Rua?) has decided to take a kip on top of The Fureys & Davey Arthur while Ronnie Drew (in full Rasputin mode) has decided to use the hair of one of The Wolfe Tones as a new moustache. Meanwhile, Maev (or is it Lisa or even the other half of Rua?) looks down her nose at those scruffy Horslips lads while, to her far right, Jim McCann prepares to have the rest of The Wolfe Tones for lunch. And, I hear you asking, where's the Dublin Welsh Male Voice Choir?
<![if !supportEmptyParas]> <![endif]>
Finally, it's worth noting that, even if you're still intent on adding this album to the other fifty you already have containing The Green Fields of France, while the first CD comes in at a little over an hour, the second lasts a mere forty-eight minutes.
<![if !supportEmptyParas]> <![endif]>
Do yourself a favour and resist any temptation to augment the coffers of Celtic Collections.
<![if !supportEmptyParas]> <![endif]>
---
<![if !supportEmptyParas]> <![endif]>
This is an original piece by Geoff Wallis who is becoming heartily sick of being sent such dross to review.
<![if !supportEmptyParas]> <![endif]>
If you really do want to know more about Celtic Connections and its shockingly bad catalogue, visit www.celticcollections.com. Alternatively, if you'd just like to telephone the label and vent your spleen regarding its products, its number is '00 353 1 708 8480 (and remember to reverse the charges).
<![if !supportEmptyParas]> <![endif]>
---
<![if !supportEmptyParas]> <![endif]>