The Leitrim Equation
<![if !supportEmptyParas]> <![endif]>
Leitrim County Council LEITRIMCD 01; 2 CDs; 73 minutes; 2009
<![if !supportEmptyParas]> <![endif]>
The Irish quintet Lúnasa were Leitrim's Musicians in Residence for eighteen months spanning 2007 and 2008, an innovative and multifaceted scheme (co-funded by The Arts Council of Ireland) which sought to promote traditional music within the county and increase awareness of its nature and strengths. <![if !vml]>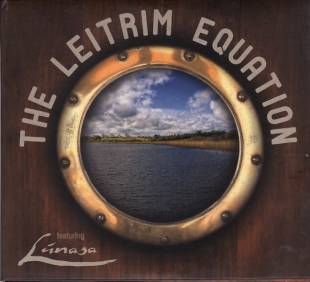 <![endif]>
<![if !supportEmptyParas]> <![endif]>
This double album (only a smidgeon of the recordings that were made and are currently being archived) bears ample witness to the enduring strength of Leitrim's musical heritage, whether it be the songs of Eleanor Shanley and Mary McPartlan, the flute music inspired by amanuenses such as John McKenna, John Blessing or Packie Duignan, or the less well-known uilleann piping heritage.
<![if !supportEmptyParas]> <![endif]>
The CDs' twenty-one tracks, many of which feature members of Lúnasa in supporting roles, are notable not only for the range of music involved – from effervescent jigs and reels to a sonorous rendition of his own hornpipe Master Shanley's by Maurice Lennon – but also for the breadth of experience represented which ranges from the teenaged fiddler Shane Meehan (a real find!) via figures well-known in Connacht musical circles such as fiddler Mossie Martin and flute-player Dave Sheridan to elder statesman such as Ben and Charlie Lennon (fiddles) and Michael McNamara (flute).
<![if !supportEmptyParas]> <![endif]>
Overall, it's a thoroughly well-rounded, tastefully arranged and fittingly produced confection in which the five tracks of compositions which emerged from the project's 'new tunes group' sit easily and sometimes inspiringly (in the case of Shane Meehan's Courthouse Reel) amongst more familiar melodies.
<![if !supportEmptyParas]> <![endif]>
The album is currently stocked by Claddagh Records – www.claddaghrecords.com – and costs just a little more than a single CD.
<![if !supportEmptyParas]> <![endif]>
This review originally appeared in fRoots magazine.
<![if !supportEmptyParas]> <![endif]>
Geoff Wallis
<![if !supportEmptyParas]> <![endif]>
---
<![if !supportEmptyParas]> <![endif]>
<![if !supportEmptyParas]> <![endif]>